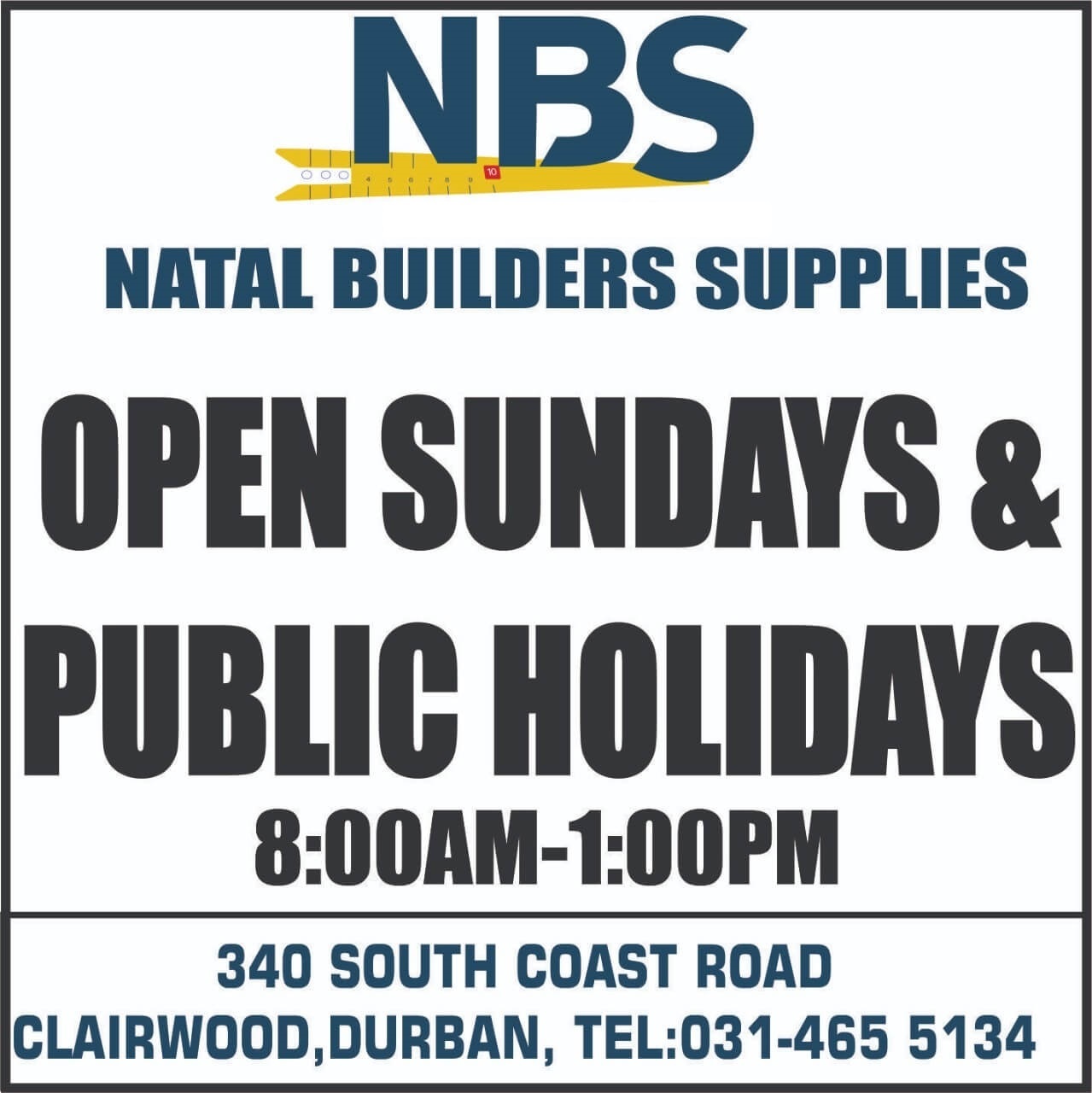 At Natal Builders Supplies, we try daily to keep the prices of our goods as low as possible. Our sales staff are knowledgeable and will always assist you to get the required material for every project.
Management plays an active role every day in ensuring that the store runs efficiently.
We stock everything that you will need for your every day building projects.
Please note, we DO deliver in the Durban and surrounding areas, and delivery charge is calculated per ton.
When requesting a quote:
__________________
1) Provide a valid email address
2) Provide a valid contact number
3) Provide a material list with quantities
4) Specify if you require delivery, and if so,
..... provide a delivery area.
Ways to contact us:
_____________